Skip to Content
Free Nationwide Roadside Assistance
Carney Tire Pros in Parkville, MD goes the extra mile for customers by offering nationwide roadside assistance when you need it. Best of all? This service is free with the purchase of any auto service or product from our shop, with no membership fee required. We are part of an extensive network of Tire Pros locations throughout the country, all of which stand behind and honor our labor warranty and roadside assistance program. Take comfort knowing that no matter where you are, you're always covered by Tire Pros.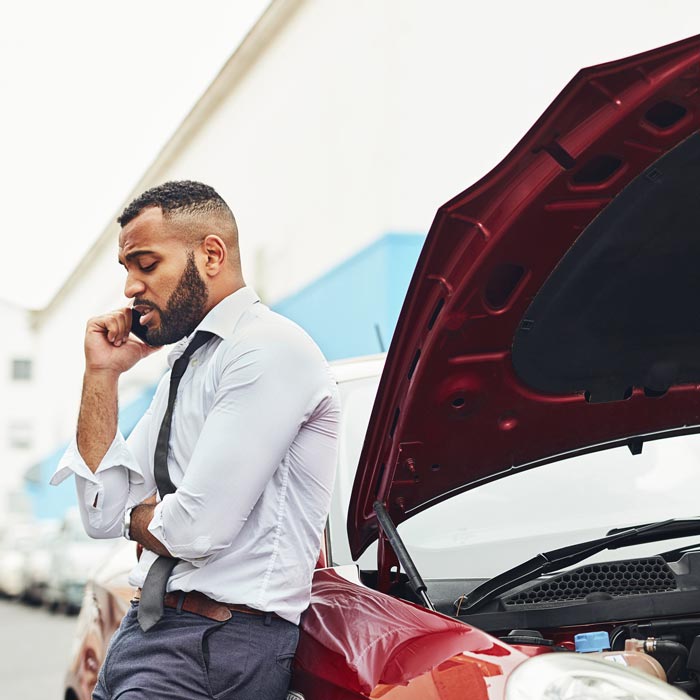 Our Complimentary Roadside Assistance Package
As a Carney Tire Pros customer, you'll receive three detachable roadside assistance cards valued at $100 each when you bring your car in for service or when you purchase a product at our shop. These cards are valid for one year and can be renewed each year at no cost to you. You and your family will enjoy 24-hour roadside assistance anywhere in the U.S., 365 days a year, including holidays. Benefits include:
Towing
Lock-Out Service
Assistance Changing Flat Tires
Fuel, Oil, Fluid, and Water Delivery Service
Jump Start
Reliable Roadside Assistance – Anywhere, Anytime
Whether you're down the street from your home or halfway across the country, Carney Tire Pros has you covered with 24-hour roadside assistance. If your car troubles can't be fixed where you're located, we'll tow you to a nearby service station that can provide the repairs you need to get back on the road. Dead batteries on cold mornings or an empty gas tank might be a nuisance, but with our roadside assistance, it won't be long before you're on your way again.