Skip to Content
Brake Repair Services
The brakes on your vehicle are one of the most critical safety features for you and other drivers on the road. Having your brakes inspected at regular intervals and keeping up with repairs when needed is not only essential for safe driving, but it will save you money from costlier repairs down the road. Carney Tire Pros in Parkville, MD offers brake repairs and replacements for all foreign and domestic vehicles using high-quality parts recommended for your car. If you haven't had a brake inspection in a while or think your brakes might need work, contact us to schedule an appointment today.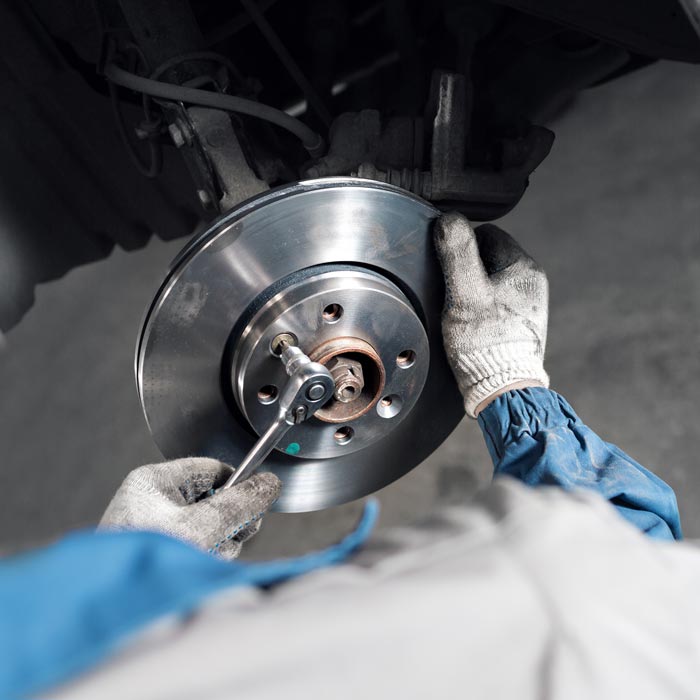 Common Signs You Need Brake Repair
The best way to stay ahead of brake repairs is to have our team of technicians inspect your brake lines, pads, rotors, and calipers at the manufacturer's suggested mileage intervals. However, your car might show signs that your brakes are getting low and need replacement in between inspections. Being aware of these and scheduling an appointment with us for a closer look allows our team to provide you with a professional assessment and estimate for any brake work your vehicle needs. Car's that need brake work show signs, including:
Squeaking or grinding noise
Shaking or wobbling in the steering wheel while braking
Burning smells
The brake warning light comes on
Vehicle pulls to the left or right when brakes are applied
The brake pedal feels mushy
The brake pedal requires extra pressure to slow down
Schedule Brake Service Today
Brakes on cars are made up of different components, and not all of them need to be entirely replaced every time your vehicle needs brake repair. We provide honest brake inspections and estimates and will explain exactly what your car needs. Brake pads are the most common part that requires frequent replacement. After a certain amount of driving, the rotors will need to be replaced and eventually the calipers too. Whatever brake service your car, truck, or SUV requires, we guarantee quality work backed by national warranties. Contact us to schedule your brake service today.