Skip to Content
Vehicle Belt and Hose Replacements
Keeping up with regular inspection and maintenance of your vehicle's belts and hoses can save you from an inconvenient breakdown at the side of the road. Your engine relies on belts to operate correctly. Hoses transport vital fluids such as oil, coolant, brake, and power steering fluids to essential components. Bringing your vehicle to Carney Tire Pros in Parkville, MD puts your vehicle in the best hands and ensures our professionals can keep an eye on your belts and hoses and replace them at the first sign of trouble. Contact us to schedule an appointment today.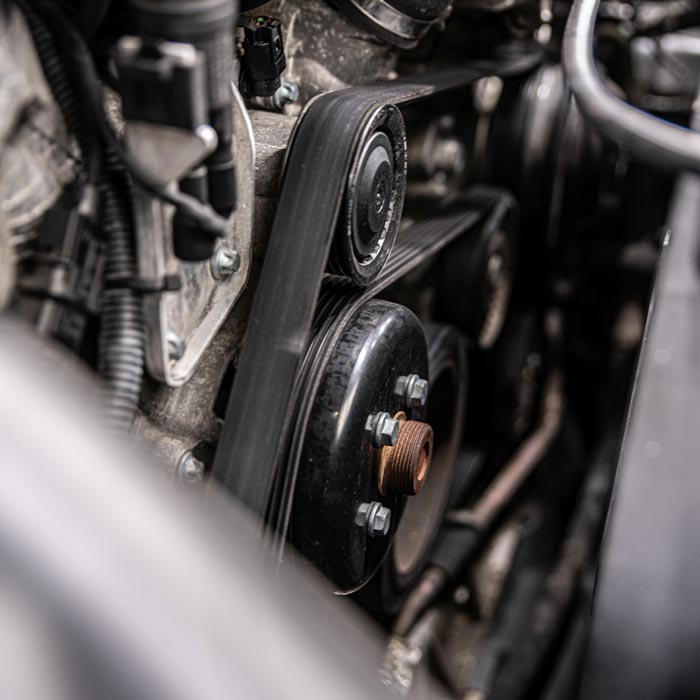 Timing and Serpentine Belt Services
Vehicles have two different belts under the hood, and both are essential for proper car operation. The serpentine belt is the most visible and loops around accessories, such as the alternator, power steering pump, and the AC compressor to help run each one. The timing belt is harder to see since it's further in the engine, but it connects the crankshaft to the camshaft and is vital to the engine running. Over time, both of these belts can form cracks and weaken. Replacing these following your car manufacturer's suggested intervals helps avoid headaches, breakdowns, and expensive repairs. We follow all auto manufacturer guidelines and ensure your vehicle is properly cared for with belt replacements when required.
Vehicle Hose Replacements
Open the hood of any car, and you'll see a series of black rubber hoses connecting various pieces of equipment to other parts of the vehicle. These are essential in getting fluids like gasoline, coolant, and washer fluid to the right places. Hoses are exposed to changes in temperature, wet and dry conditions, and chemicals that make up the fluids contained in them. While hoses will last for thousands and thousands of miles, all of these conditions can weaken the hose material over time, causing cracks and tears. Many of our services include inspections of your vehicle's hoses so we can stay ahead of repairs as required.
Schedule Hose and Belt Replacement Services
Keeping up with annual inspections of your vehicle's belts and hoses is the best way to ensure they're in good shape. We can replace worn or broken hoses before you find yourself in a situation that requires a tow truck. Our team of qualified auto technicians can provide a complete inspection of your car's important hoses and belts to assess their current condition. We offer total replacements with nationwide warranties on our work. See a puddle underneath your vehicle? Bring your car in, and we'll find the source to ensure your hoses are in good shape.