Skip to Content
Vehicle Battery and Electrical Services
Getting into your car only to discover it won't start because of a dead battery is frustrating. Fortunately, a set of jumper cables and another vehicle can help you get on the road, but that doesn't mean your battery issues are in the rearview mirror. Visit Carney Tire Pros in Parkville, MD for complete testing and replacement of your car's battery and any electrical repairs. We offer comprehensive car maintenance and repairs by trained auto technicians, and all of our services are backed by nationwide warranty coverage. Contact us to schedule an appointment today.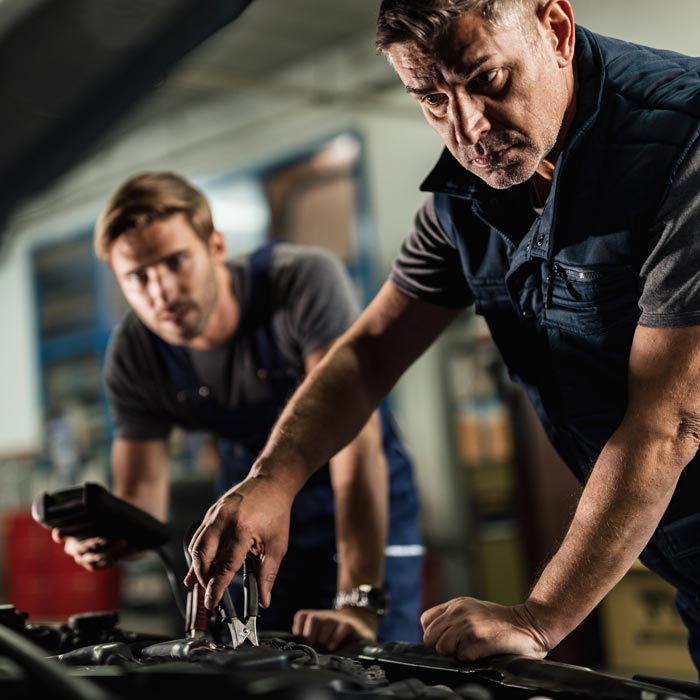 Battery Inspections and Replacements
Periodically having your car battery inspected will keep you ahead of those unexpected times when your car won't start because of a dead battery. A general rule in the auto industry is batteries should be replaced every three years. Being proactive about replacing it minimizes the chance of ending up with a failed battery. Choosing us for battery replacement ensures our professionals can visually inspect your battery components, including the terminals, cables, housing unit, and clamps during replacement. We look for loose parts, excess corrosion, and any other issue that might hinder battery performance.
Complete Electrical Repairs
Many of your vehicle's convenience and safety features, such as the radio, headlights, interior lights, seat warmers, and power outlets, are powered by the car's electrical system. If you notice one of these isn't working, don't fret. Our team of knowledgeable auto mechanics has the training to repair electrical issues of all kinds, including rewiring and fuse replacements.
Schedule Vehicle Battery and Electrical Services Today
Car batteries are essential components required to fire up your engine. The length of time a particular one lasts depends on how often the vehicle is started and the weather conditions it is exposed to. Other instances, such as leaving the headlights on or having a door left partially open for extended periods of time, will also quickly drain the battery. Not sure how old your battery is? Visit us for a battery inspection and test to determine how much charge is left in yours for complete peace of mind.