Skip to Content
Complete Engine Repair Services
Carney Tire Pros in Parkville, MD offers specialized engine repair services on all foreign and domestic vehicles. Your car's engine is the primary building block of your vehicle and keeping it properly serviced is essential to getting good gas mileage and reliable performance. Cars that can handle the most miles are those with engines that have been cared for properly. Our team of trained technicians performs everything from replacing sparkplugs to rebuilding engine parts damaged in accidents. All of our work is backed by nationally honored warranties, so your repairs are covered no matter where you are. Schedule an appointment today.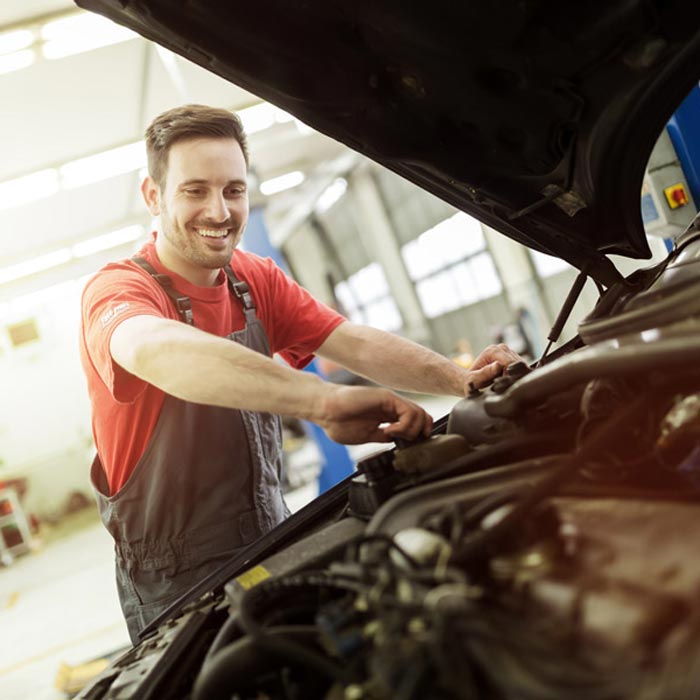 Types of Vehicle Engine Repair
Whether you visit us for preventative maintenance or an engine performance issue, we guarantee repair services that will have you back on the road safely. We use state-of-the-art technology and years of experience to reliably diagnose and repair engine issues on all makes and models of cars, trucks, and SUVs. We believe in full transparency with our work and will never sell you something your vehicle doesn't need. Our engine repair services include:
Performance checks
Tune-ups
Timing belts
Gasket replacements
Spark plug replacements
Mis-firing issues
Stalling problems
Coil replacements
Engine oil leak problems
Factory-recommended maintenance
Ignition system repair
Fuel injection repair
Fluid flushes
Starter replacements
Engine diagnostics
Engine rebuilds
Schedule an Engine Repair Appointment Today
The key to getting the most value out of your car is by taking care of the engine. Whether you want to get as many miles as possible out of it or the best price when you decide to sell it or trade it in, a vehicle with a good engine will provide the best return. Addressing issues at the first sign will not only help protect your engine but will also save you from larger headaches and repair costs that come with ignoring them. Contact us today to schedule an appointment for engine repairs.