Skip to Content
Preventative Maintenance and Tune-Ups
Preventative Maintenance and Tune-Ups on All Vehicles
Preventative Maintenance is the most effective way to reduce the need for automotive repairs and extend your vehicle's life. At Carney Tire Pros in Parkville, MD, we perform comprehensive vehicle maintenance services and tune-ups on all makes and models. Our mechanics check your car, truck, or SUV for issues to catch and fix them before they get bad, just like when you visit your doctor for a check-up. A severe car problem can catch you by surprise and cost you a significant amount to resolve if you don't stay on top of maintenance. You can rely on our team to provide quality, affordable maintenance, tune-ups, and repair services. Schedule maintenance today at our shop to keep your vehicle in top condition.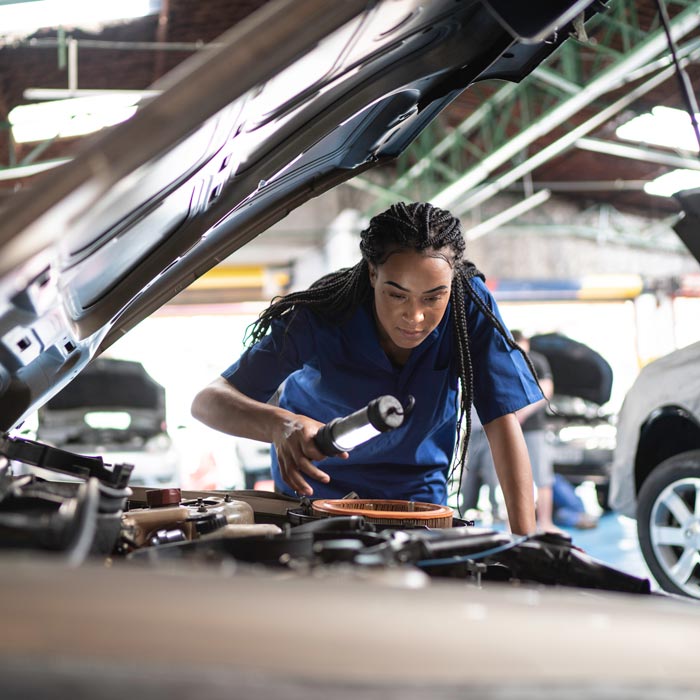 How Often Does Your Vehicle Need Maintenance?
Mechanics and technicians typically perform preventative maintenance at routine intervals. Today, people can easily be so busy they forget to stay on top of automotive services until it's too late. Your owner's manual will have essential information to determine service intervals, depending on your vehicle's make, model, and year, how often you drive, and driving conditions. You should schedule preventative maintenance about every 30,000 miles until you hit 75,000 miles. After reaching 75,000 miles, professionals recommended scheduling maintenance once a year. During maintenance, be sure to have your vehicle's heater and air conditioning checked seasonally and rotate and examine your tires twice a year. Every 3,000 to 5,000 miles, you should have oil and fluid changes performed. It's not too late to contact Carney Tire Pros to schedule preventative maintenance on your vehicle.
Thorough Automotive Maintenance Services
Carney Tire Pros offers a wide array of automotive maintenance services, so you might lose track of what you need. Our technicians handle that concern for you by performing a comprehensive inspection and checking our records to determine which preventative services your vehicle needs, such as any of the following:
Inspecting, replacing, or flushing engine fluids, including oil, brake fluid, power steering fluid, transmission fluid, windshield wiper fluid, antifreeze, and coolant
Checking all lights
Tire balancing, rotation, and alignment
Examining wiper blades
Inspecting or replacing filters, including air filters, oil filters, and fuel filters
Tightening nuts and bolts
Evaluating tires for air pressure and wear
Inspecting or replacing brake pads
Examining for leaks and rust
Inspecting belts, pipes, and hoses
Testing and examining the battery
Running engine diagnostics
Inspecting the HVAC system, including vents, heating, and air conditioning