Skip to Content
Inspection and Diagnostic Services
State Inspections and Diagnostic Services
Carney Tire Pros in Parkville, MD offers state inspection and vehicle diagnostic services for foreign and domestic vehicles. If you need a state inspection sticker, we can have you in and out of our service station in no time. If there is an issue with your vehicle that does not allow it to pass Maryland state standards, our diagnostic equipment can reveal the specific problem. Our team of trained technicians performs complete auto repairs and can handle any service your vehicle needs to get your car approved. Contact us to schedule an appointment today.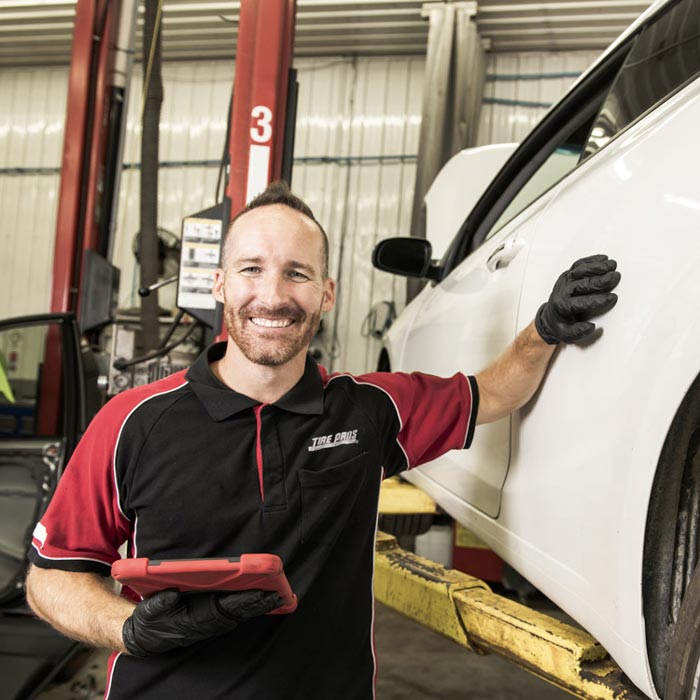 Complete Engine and Computer Diagnostics
Some car problems reveal themselves. Others aren't as apparent; however, today's cars are equipped with advanced computer systems that alert drivers with warning lights that their vehicle should be inspected by a mechanic. Our auto service center has diagnostic equipment that can properly identify performance issues and warning lights and offer affordable repairs to get you back on the road.
Engine Diagnostics – You might notice your engine is running differently than it has. Perhaps it's louder, acceleration is slow, or you hear different sounds. Visit us, and we'll complete a thorough inspection and professional diagnosis of your engine's health.
Computer Diagnostics – Don't waste time trying to figure out why your check engine light is on. Visit us, and we'll quickly read your car's computer code and let you know exactly what the issue is and how we can fix it.
Vehicle Inspections, Diagnostics, and More
When you need a professional diagnostic or state inspection for your vehicle, visit Carney Tire Pros in Parkville, MD. While some warning lights might be obvious, like low tire pressure, something like your check engine light could be caused by numerous issues. It's critical to have the cause determined accurately and as soon as possible. Even with older vehicles, we can perform a manual inspection by our trained technicians to pinpoint any issues your car may be having. Contact us to schedule an appointment today.