Skip to Content
Air Conditioning and Heating
Automotive Air Conditioning and Heating Services
Your vehicle is a significant investment, so being comfortable and getting the most out of all of its features is essential in getting your money's worth. If you're experiencing issues with your car's air conditioning or heat, it can make even a quick trip to the store unbearable. Carney Tire Pros in Parkville, MD offers full-service air conditioning and heating repairs for all makes and models of vehicles. Our auto technicians are readily trained and have the proper equipment to diagnose and fix your car's heat or AC issue accurately. Schedule an appointment for a free estimate today, and we'll have you riding in comfort once again.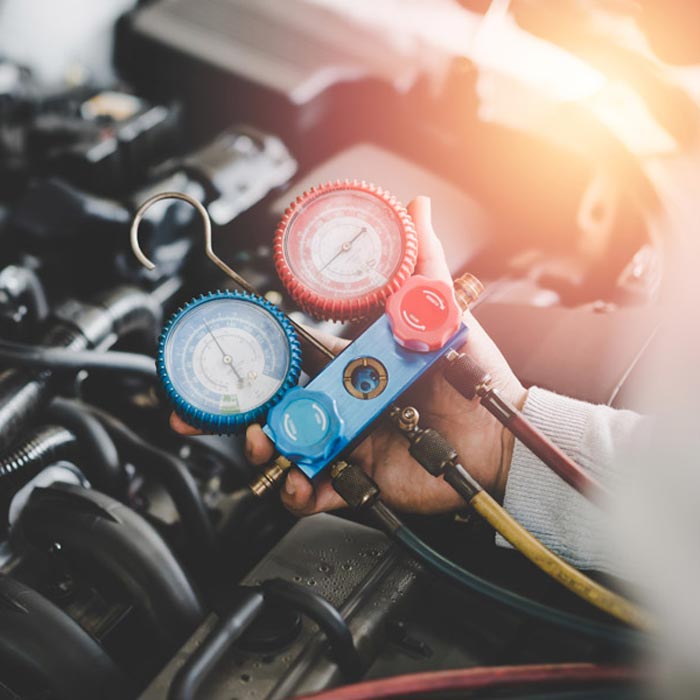 Common Issues With Vehicle Air Conditioning and Heat
Sometimes it doesn't take a trained professional to know something is wrong with a car's air conditioner or heater. Maybe the AC isn't blowing cool air, or the heat isn't getting warm enough. However, there are a few other signs and reasons the heat or AC in your car might not be working to be aware of, such as:
Foul Odors From the Vents – If you turn on the heat or AC and there's an unpleasant smell coming out with the air, it's a good idea to turn off the climate control and have it inspected. This could be a sign of chemicals leaking from the system.
Weak Airflow – Some heat and AC issues result in inadequate airflow from the vents. If you increase the level of the fan and you don't feel the flow is as strong as it has been in the past, bring it down to us for an inspection.
Signs of Refrigerant Leaks – If you notice any visible signs of a greasy film on any of the controls or underneath your vehicle when your AC is acting up, it might be a refrigerant leak that we should address immediately.
Schedule Air Conditioning or Heater Repair for Your Vehicle
In addition to providing a comfortable ride, your car's heater and air conditioner are responsible for essential safety functions, such as defogging your windshield and providing a healthy climate for children and pets. Visit Carney Tire Pros for professional air conditioning and heater repair for your car or SUV. Our comprehensive services cover everything from recharging the AC unit and checking refrigerant levels to replacing hoses and inspecting compressors. Contact us to schedule an appointment with our qualified team today.