Skip to Content
Professional Hybrid Vehicle Repair and Service
Hybrid and electric vehicles are unique cars, and they need special treatment. The certified technicians at Carney Tire Pros are specially trained to perform proper maintenance and repairs of all hybrid vehicles. We continually educate our team on new technological advances in the auto industry to ensure we have the knowledge and equipment to maintain new models of vehicles as the industry evolves. You don't have to rely on the dealer for repairs on your electric vehicle in Parkville, MD. We can do it all right here.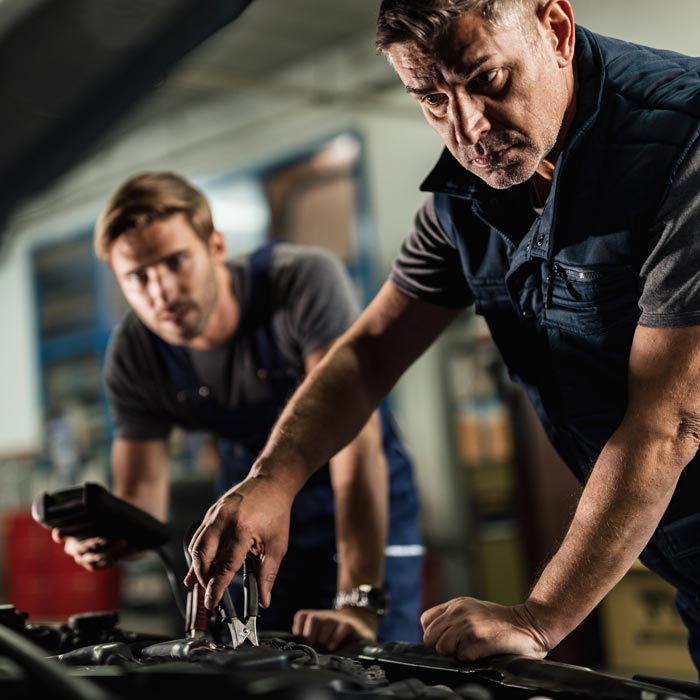 Hybrid Battery Servicing, Replacements, and More
Hybrid vehicles rely on a traditional gas engine as well as battery components and electrical systems to run. Maintenance for the gas-powered engine is similar to a conventional car and should have regular maintenance completed, such as oil changes and filter replacements. The battery and electrical system may also need repair or replacement from time to time. Our service station is equipped with diagnostic equipment to identify and pinpoint all of your repair needs. We service all makes and models of hybrids, including the following:
Toyota Prius
Toyota Highlander
Ford Fusion
Honda Accent
Teslas
Visit Your Local Hybrid Service Station
Investing in a hybrid vehicle is a great choice to help contribute to a cleaner environment. Keeping up with proper maintenance on your car is essential to enjoying the benefits it offers. At Carney Tire Pros in Parkville, MD, we provide an alternative for getting your vehicle serviced at the dealer, where service often costs more than at a local auto care center like ours. We believe in honest practices to save you money and earn your business as a customer. Take peace of mind knowing we have all the equipment and skills to keep your hybrid vehicle running reliably and going green. Schedule an appointment today.