Skip to Content
Shop for Custom Wheels in Parkville, MD
Outfitting your car, truck, or SUV with custom wheels from Carney Tire Pros in Parkville, MD will have heads turning as you drive by. Add style, attitude, and confidence to your vehicle with custom upgrades at great prices. Our wheel and tire specialists will determine the correct size wheels and guide you through our selection to achieve the look you want. We offer an easy online shopping tool so you can get started shopping for new wheels right away.
Shop the Best Brands of Custom Wheels
New wheels are a fast and affordable customization option for cars and trucks that often draw the most attention. With various choices like black, red, chrome, or silver, you can differentiate your vehicle and stand out in a crowd with incredible products from these top brands.

Advanti
Specializing in sport-luxury tuning vehicles, Advanti Racing delivers with the Dynamic Spinning Tech (DST) and Racing series.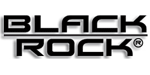 Black Rock®
Choose a different path with steel or aluminum wheels from Black Rock®.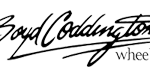 Boyd Coddington
Boyd Coddington wheels are made in the USA, offering the best custom wheels for hot rods, muscle cars, trucks, and modern luxury vehicles.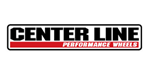 Center Line
When you need to show a little muscle and attitude, Center Line can't be beaten. View our selection of truck, off-road, muscle car, and CUV performance tires.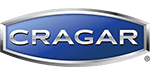 Cragar®
Chrome, steel, and mag wheels from the makers of the original muscle car wheel.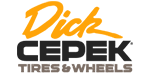 Dick Cepek Tires & Wheels
DC-2 Black, DC Torque, and DC Matrix are built for those that live the wild, adventurous life.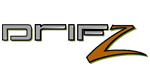 DRIFZ
The flow-forming technology by DRIFZ results in a lighter, stronger wheel with greater shock performance.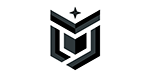 DropStars
Specializing in off-road custom wheels featuring milled accents, mirror-machined faces, and more.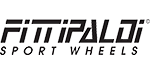 Fittipaldi
When a legendary world championship automobile racer designs wheels, you know quality is based on experience. Check out these incredible racing and off-road wheels.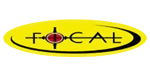 Focal
Ultra Wheels' Focal line is specifically designed for street-tuned vehicles looking for performance and style.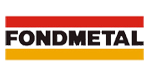 Fondmetal
This Italian company offers wheels in their STC, 9Performance, and Signature series for luxury, performance, and exotic cars.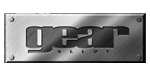 Gear
Available in cast one-piece, forged Monoblock, and forged 2-piece styles, Gear wheels deliver high-performance for any off-road jeep, truck, or SUV.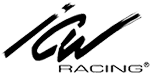 ICW Racing
Get a stylish look and incredible performance at an affordable price in a wide choice of finishes.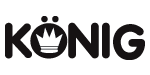 Konig
Konig is one of the most widely recognized names in aftermarket wheels producing high-quality rims for vehicles of all types.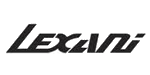 Lexani
Lexani specializes in alloy wheels that stand out from the rest for luxury and exotic sports cars.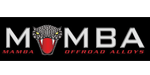 Mamba
Mamba off-road alloy wheels are built for trucks, jeeps, and SUVs that want that rugged, aggressive stance.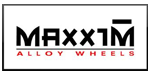 Maxxim
Get the Konig quality at an affordable price with their line of Maxxim aftermarket wheels.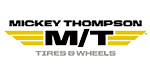 Mickey Thompson
You can't beat the lifetime limited warranty on these off-road wheels for trucks and SUVs.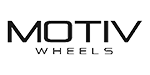 Motiv
Motiv offers one of the largest selections of wheels with options for passenger cars, off-road vehicles, light trucks, and SUVs.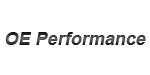 OE Performance
OE Performance manufactures wheels specially designed to fit late model cars and trucks.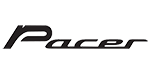 Pacer
Pacer rims have been providing car owners with reliable aftermarket rims at great prices since 1972.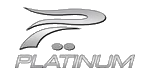 Platinum
Ultra Wheels' line of luxury wheels is available in various finishes, including black, silver, and chrome.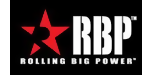 RBP
Rolling Big Power Wheels. The name says it all. Made for trucks that need large, custom wheels for power.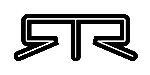 RTR
We offer ford owners access to specially designed RTR tires. These championship-winning race wheels offer lightweight and high-strength performance.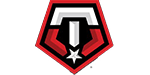 TIS
Big off-road wheels for an aggressive look that defines authority.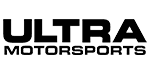 Ultra Wheel
The Ultra Wheel Company delivers custom aftermarket wheels for all vehicles, including performance sport, off-road, crossovers, trailers, and more.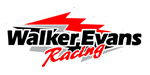 Walker Evans Racing
Whether you want to race or play, Walker Evans Racing offers the ultimate performance in off-road and UTV wheels.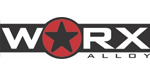 Worx Alloy
Shop a great selection of alloy wheels with fine detail and daring design for off-road jeeps and trucks.
Find Aftermarket Wheels for Your Vehicle
Carney Tire Pros carries one of the largest selections of aftermarket wheels for sports cars, luxury vehicles, off-road trucks, and more. Owners who take pride in their ride want customizations that bring a little swagger. Our wheel specialists speak that language, so stop by today and let us help you find a new set of wheels for your vehicle.